Past Event
Date


10:30 – 16:00

Venue

The Shed

John Dalton West Building
Chester Street
Manchester
M1 5GD
View on map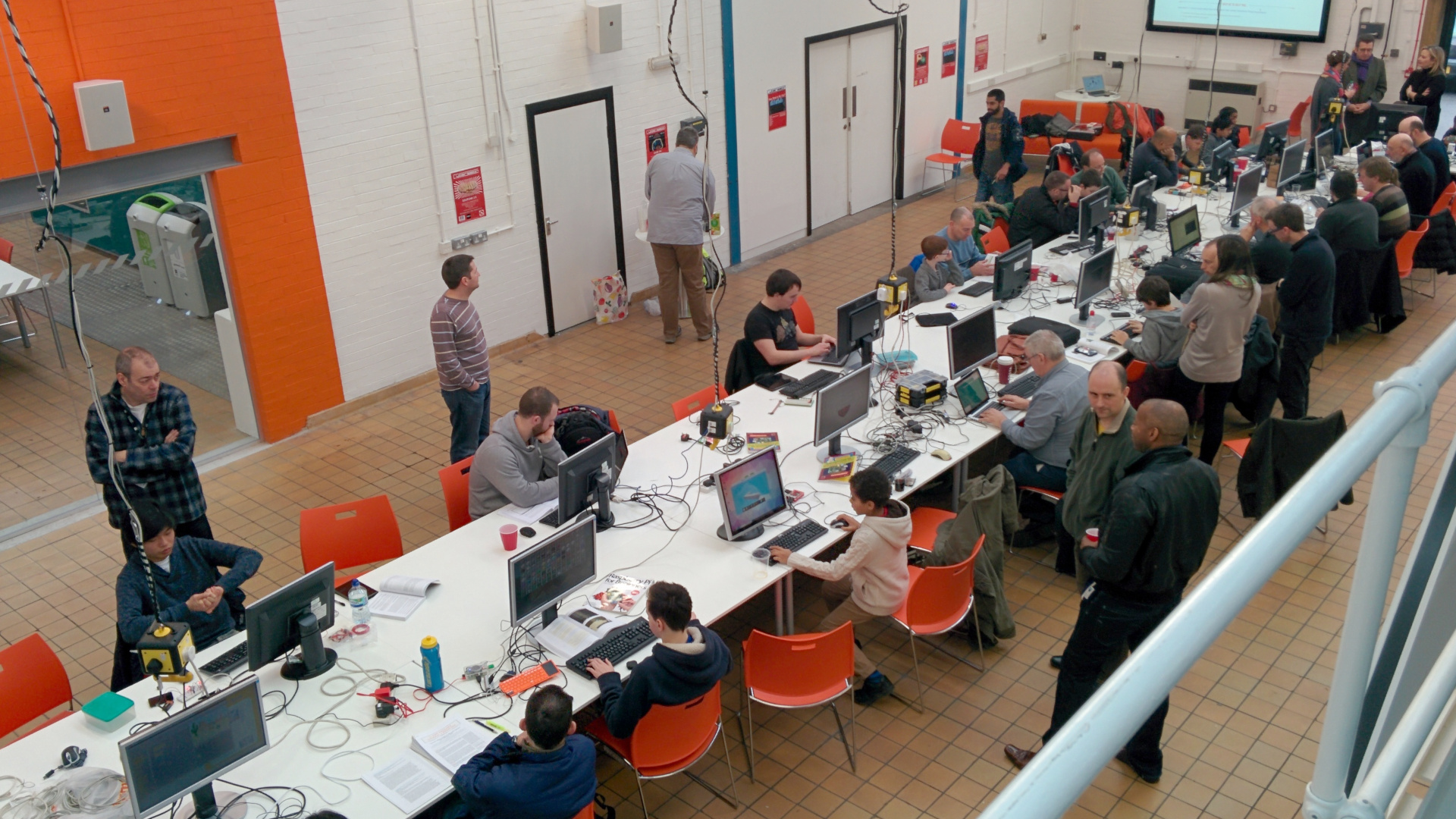 Activities for June 2019: McrRaspJam's Birthday
We close out the year of Manchester Raspberry Jam by celebrating Manchester Raspberry Jam's 7th birthday. Join us for cake and prizes, as well as our usual schedule.
The Jam goes on summer holidays for the months of July and August. Our next event will be this September.
Physical computing workshop
Elaine will be running an introductory workshop, creating circuits with LEDs and Ultrasonic distance sensors
3D modelling workshop
Model a birthday suprise for this month's celebrations.
Schedule
10:00 – Doors open
10:30 – Introduction
11:00 – Workshop
13:00 – Lunch
14:00 – Workshop (continued)
16:00 – Event ends
Tickets
Notices
Mailing List

When you register to attend a Manchester Raspberry Jam, you'll be added to our mailing list for invites to future events. From July 2018, you'll be sent a confirmation email before being added to the mailing list.

Photography

Occasionally, we'll take group photos at the event for use on our website. Please notify us on arrival at the event if you do not wish to be photographed. We'll always ask permission when photographing individuals.

Safeguarding

We adhere to the Raspberry Pi foundation's safeguarding policy. Read the policy at www.raspberrypi.org/safeguarding