Past Event
Date


10:30 – 15:30

Venue

The Sharp Project

The Sharp Project
Thorp Road
Manchester
M40 5BJ
View on map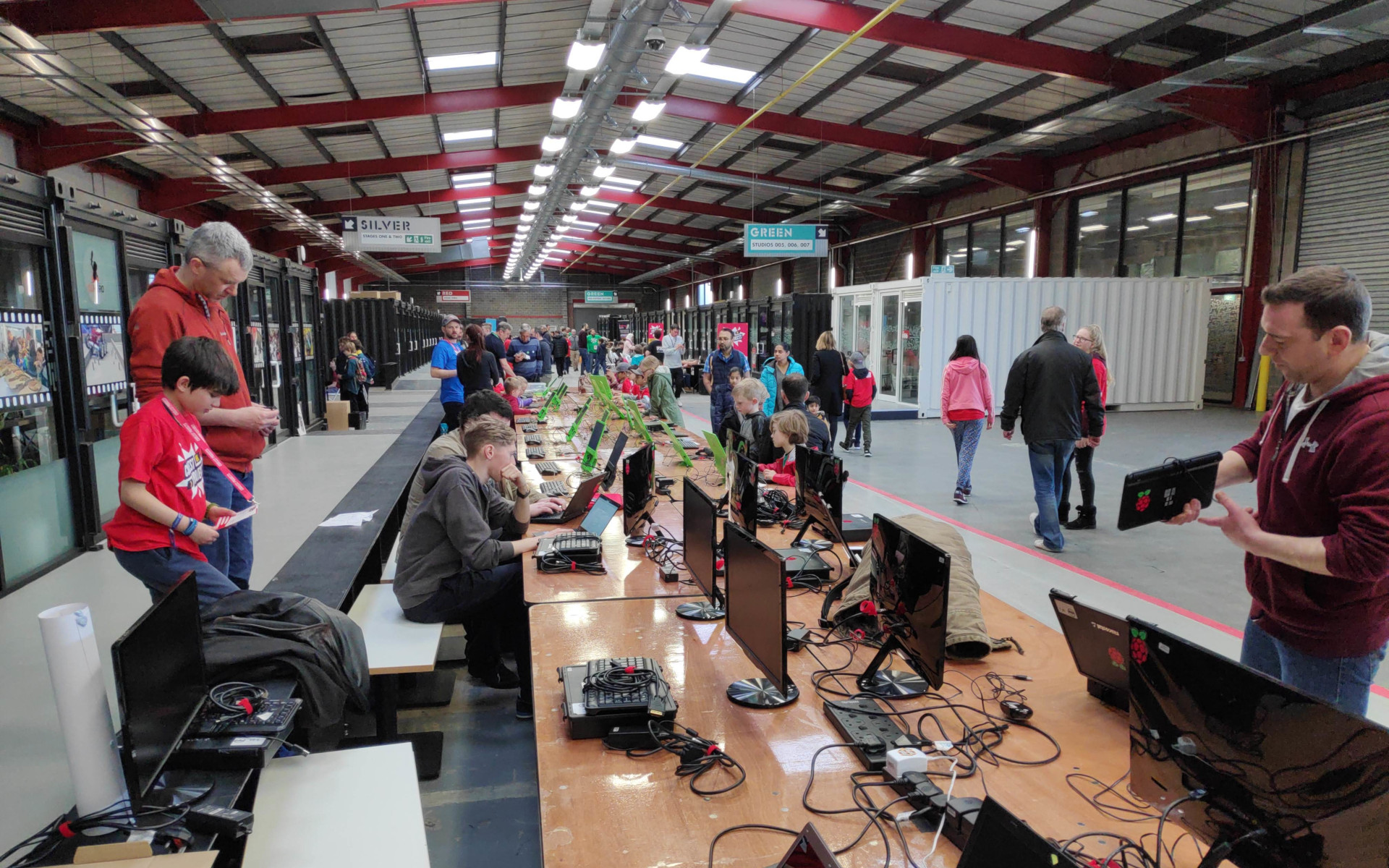 Activities for March 2019: Big Birthday 2019
For the Raspberry Pi big birthday weekend 2019 we're joining up with Raspberry Pi HQ for Coolest Projects UK. We'll be running our usual Jam right next door to a gigantic technology show and tell.
Take part in Coolest Projects UK
If you're up to age 18, you can register to demonstrate a project for Coolest Projects. You only need an idea to sign up, and there's no pressure to finish by the event, just bring along what you've done
Head to coolestprojects.org/uk to learn more. Signups for projects end (this!) Sunday 10th February.
How to get to the Sharp Project
If you're travelling via public transport the easiest way to get to the Sharp Project is on Metrolink Rochdale line. Take a tram to the Central Park stop, The Sharp Project is just around the corner from this station.
On-site parking will be available for those travelling by car
Jamming as normal
As always, we'll have a general Jam space for you to work on your own projects
Schedule
To be announced
Tickets
Use the code coolestprojects during registration to waive the £1 ticket fee
Notices
Photography

All visitors will be given the option to have a yellow photo opt out lanyard which will ensure you don't feature in any images or media.

Safeguarding

We adhere to the Raspberry Pi foundation's safeguarding policy. Read the policy at www.raspberrypi.org/safeguarding